Educational Courses
Every Wednesday David Richardson will teaching a morning and afternoon slip casting & pottery class at Maidstone Adult Education  Centre Course Code: https://www.kentadulteducation.co.uk/search-results/?search=david+richardson
Model and Mould Making courses:
Courses will start again from Monday 6th June:
Mould making Courses 2022:
CP03) Monday 6th & Tuesday 7th June; one place still available
CP04) Monday 13th & Tuesday 14th June
CP05) Monday 4th & Tuesday 5th July
CP06) Monday 11th & Tuesday 12th July
CP07) Monday 1st & Tuesday 2nd August
CP08) Monday 22nd & Tuesday 23rd August
CP09) Monday 12th & Tuesday 13th September
aimed at potters who are intending to increase production. Project based starting either from drawings or models from which 2 or 3 part moulds can be made.
To book accommodation see the links of places to stay in Newenden at the bottom of this page. Students can be collected from the train station free of charge.
There are places for two students per model & mould making course  here in CP Ceramics Studio in Newenden Kent. These usually take place over two or three days. Courses can be either on one to one basis or more economically for two people sharing the day rate between them.
A one day course would cover all the basics from plaster blending through drop out model and mould making, plus handle model and mould making. A two day course would include making models from waste moulds and the start of setting up for three or more part vertically split moulds. A three day course could also include tuition on making flatware for plates, dishes & tiles etc. But courses could be tailored to suit the requirement and ability of the student.
A course would be inclusive of materials and lunch with tuition on all machinery Including the Lathe, Whirler and Bandsaw. The day rate could be shared between maximum of two people and would start from 09.00 and finish at 18.00, with 1 hour for lunch.
To get the most out of these intensive courses I would suggest that some planning for the types of designs that each student is interested in making is essential. Drawings in plan and elevation would be a great advantage for anybody attending the course, some planning in advance would really help the student get the most out of the practical aspects of the training. A maximum size limit of 200mm would have to be adhered to in order to complete the projects in the time available. A student could email me their designs in advance for checking and advice once they have enrolled.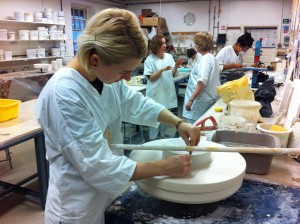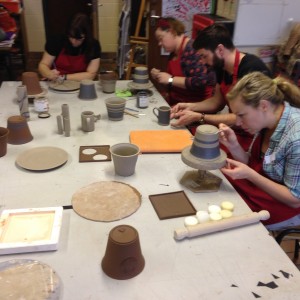 Places to stay in Newenden:
White Hart Public House The White Hart
The Bull Inn Lodges. Bull Inn, 1 Regent St, Rolvenden, Cranbrook TN17 4PB tel: 07872 602054
Bodiam Boating Station Campsite Bodiam Boating station
Filberts Studio Apartment Newenden www.filbertskent.co.ukhttps://www.airbnb.co.uk/rooms/5702569?federated_search_id=d9779646-ce66-4e7c-81d5-0d869f1da758&source_impression_id=p3_1621871987_nOdtUqovbUAmdgWl
DGR